Work, thoughts, ideas and comments about miniatures.
By You.
e-mail your material
with attached photos or drawings.
I will prepare it for the web, we will all enjoy it.


Minis in a Cabinet
by: Jane Clemens

Jane did not supply much information to go with her wonderful work.
But thanks a lot for sharing your talent.
I am not an artsian. Minis are a new hobby for me. I wonder if you would be intresed in showing a couple of photos of my "house" my house is a cabinet....

No big deal.. if you want to fine if not thats all right... I have NEVER done anything like this before. I discovered FIMO on your page. It took me about two years to complete. ... Thanks...Jane Clemens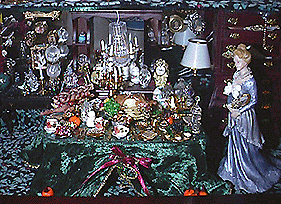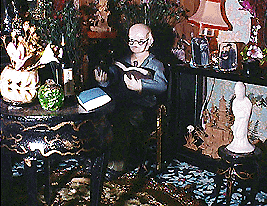 Web Master Lars Mikkelsen
Last updated 10/28/99